Home Insurance in Greenville and Spartanburg, SC
It takes more than a mortgage to make you a true homeowner. Giving yourself peace of mind through comprehensive homeowners' insurance is what truly allows you to turn your house into a home. At Kendall & Associates Insurance Agency, we have been providing insurance solutions to homeowners in Greenville and surrounding areas throughout South Carolina.
No two houses are made alike, so you shouldn't settle for a generic policy. We provide excellent service to our clients and we only represent financially strong, stable carriers including QBE, Auto Owners, and Allied Insurance. These carriers rank among the very best in the nation for the handling of claims. Our team of agents can shop on behalf of the customer for competitive rates and create a tailored policy to fit your individual needs.
Homeowners Insurance Coverage Details
With over 15 years of experience in the industry, we know the right questions to ask to make sure you are getting the maximum coverage. Our home insurance coverage options include:
Property Insurance
Homeowners Liability
Renters Insurance
Condo Insurance
Mobile Home Insurance
Scheduled Property Insurance
In-Home Business Insurance
Hard to Place homes
What you can expect from us
We provide personalized service to every customer we meet. We speak with our clients frequently to make sure we address and identify risks and provide coverage solutions. As a local agency, we are accessible to our clients. Giving them the ability to get ahold of us when we're needed.
To learn more, call or contact us today. To get started on a policy, request a quote.
Related Products:
Our Location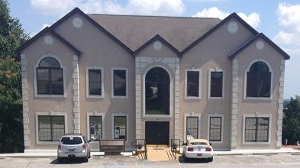 Kendall & Associates Insurance Agency, Inc.
38 Pointe Circle
Greenville, SC 29615
Main office:
864-271-9125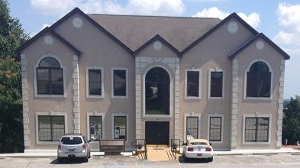 Testimonials
Our firm has trusted Bill and his team at the Kendall Agency for years to provide us with general liability insurance, builder's risk insurance and auto insurance for our small fleet. Their response time is impeccable and their kindness and professionalism in the way that they do business is not commonly encountered elsewhere.
Our company has used Kendall & Associates for several years. They take care of all of our insurance needs: Workers' Comp, General Liability, Auto Insurance, Bonding for individual jobs, health insurance for employees, etc. We have been most pleased with their service - we can always reach someone with any questions or needs that we have. Their personnel is always available to furnish insurance certificates as needed and their agents keep our employees aware of any changes that need to be made in their individual coverage. We appreciate the service!
I highly recommend Kendall
Kendall & Associates provides excellent customer service to our company. We appreciate their prompt response time and their ability to always provide an answer. Thanks!
We have been using Kendall and Associates to insure our business for several years know. They are very knowledgeable and very easy to get in touch with when we have questions.