Homeowners Liability in Greenville and Spartanburg, SC
Protect Yourself, Your Home, and Your Finances.
Accidents can happen, even at home. If someone were to claim an injury on your property, there's no stopping them from affecting your finances, your house, or anything else you own that can be labeled as compensation. As the property owner, you could be held fully responsible for injuries to others that occur due to hazardous conditions such as poor lighting, floor hazards, or falls resulting from snow or ice.

With a Homeowners Liability policy from Kendall & Associates Insurance Agency, Inc., you can ensure the security of your finances and the safety of your family in the event of an accident. For serious injuries, including casualties, you may be responsible for paying large medical bills and even court costs if you are sued. This policy works to protect you in a variety of situations, including:
Claims for property damage
Claims for injury to others (either on or off the premises)
Liability defense costs
Medical expenses for injuries to others
Having the proper Homeowners Liability Insurance for your home will prepare you for future accidents and help preserve your hard-earned assets and finances. Talk with a representative from Kendall & Associates Insurance Agency, Inc. to determine the right amount of coverage to keep you protected today.
Our Location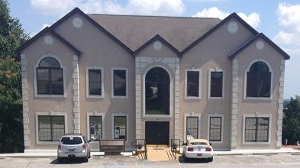 Kendall & Associates Insurance Agency, Inc.
38 Pointe Circle
Greenville, SC 29615
Main office:
864-271-9125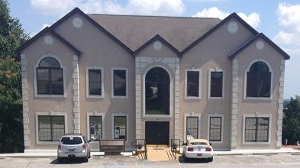 Testimonials
Our firm has trusted Bill and his team at the Kendall Agency for years to provide us with general liability insurance, builder's risk insurance and auto insurance for our small fleet. Their response time is impeccable and their kindness and professionalism in the way that they do business is not commonly encountered elsewhere.
Our company has used Kendall & Associates for several years. They take care of all of our insurance needs: Workers' Comp, General Liability, Auto Insurance, Bonding for individual jobs, health insurance for employees, etc. We have been most pleased with their service - we can always reach someone with any questions or needs that we have. Their personnel is always available to furnish insurance certificates as needed and their agents keep our employees aware of any changes that need to be made in their individual coverage. We appreciate the service!
I highly recommend Kendall
Kendall & Associates provides excellent customer service to our company. We appreciate their prompt response time and their ability to always provide an answer. Thanks!
We have been using Kendall and Associates to insure our business for several years know. They are very knowledgeable and very easy to get in touch with when we have questions.