Long-Term Care Insurance in Greenville SC & Spartanburg SC
Personal and Financial Protection for the Long Term.
For most Americans, a traditional Life and Health Insurance package is enough to keep themselves and their families insured, but for many, additional coverage is required. At Kendall & Associates Insurance Agency, Inc., we offer extensive coverage options that can insure the care of those who need it most.

Long-Term Care Insurance (LTC) helps provide for the medical expenses of extended home health care or nursing home costs beyond a specified period. In general, individuals who require Long-Term Care are those who can no longer take care of themselves and are unable to perform the basic activities of daily living without assistance.

The costs of Long-Term Care can be quite expensive, and are typically not covered under basic Health Insurance, Medicare, or Medicaid. Long-Term Care Insurance from Kendall & Associates Insurance Agency, Inc. can protect your family's financial future by providing valuable coverage benefits for costs associated with:
Home Care
Assisted Living
Adult Daycare
Hospice Care
Nursing Homes
Respite Care
Individuals looking to purchase Long-Term Care Insurance must meet certain conditions in order to qualify for benefits. Talk to an insurance professional with Kendall & Associates Insurance Agency, Inc. to learn more about Long-Term Care Insurance and whether you should add it to your current policy.

All guarantees and benefits of the insurance policy are backed by the claims-paying ability of the issuing insurance company. Policy guarantees and benefits are not backed by the broker/dealer and/or insurance agency selling the policy, nor by any of their affiliates, and none of them makes any representations or guarantees regarding the claims-paying ability of the issuing insurance company.
Our Location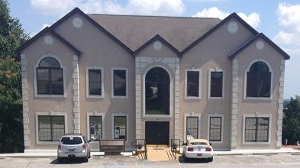 Kendall & Associates Insurance Agency, Inc.
38 Pointe Circle
Greenville, SC 29615
Main office:
864-271-9125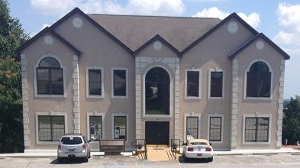 Testimonials
Our firm has trusted Bill and his team at the Kendall Agency for years to provide us with general liability insurance, builder's risk insurance and auto insurance for our small fleet. Their response time is impeccable and their kindness and professionalism in the way that they do business is not commonly encountered elsewhere.
Our company has used Kendall & Associates for several years. They take care of all of our insurance needs: Workers' Comp, General Liability, Auto Insurance, Bonding for individual jobs, health insurance for employees, etc. We have been most pleased with their service - we can always reach someone with any questions or needs that we have. Their personnel is always available to furnish insurance certificates as needed and their agents keep our employees aware of any changes that need to be made in their individual coverage. We appreciate the service!
I highly recommend Kendall
Kendall & Associates provides excellent customer service to our company. We appreciate their prompt response time and their ability to always provide an answer. Thanks!
We have been using Kendall and Associates to insure our business for several years know. They are very knowledgeable and very easy to get in touch with when we have questions.