Specialty Auto Insurance in Greenville and Spartanburg, SC
It's More Than Just a Hobby.
Whether it's an antique, a collectible, or your own custom-built roadster, your Specialty Auto is a labor of love. If you're like most enthusiasts, you've poured many hours of time and effort into making your auto something unique and special. At Kendall & Associates Insurance Agency, Inc., we realize that when you're cruising down the strip, speeding across the track, or making heads turn at a show, the last thing you'll want to worry about is whether you have the right insurance.

We believe that your specialty car is not only a major investment, but also an extension of you. And a vehicle as unique as its driver requires more than a standard insurance policy. That's why we're proud to offer a variety of specialized coverage options for the following vehicles:
Collectibles
Antique and Classic Cars
Hot Rods
Custom-Built Cars
Show Cars
Race Cars
With options and choices ranging from agreed value coverage to spare parts coverage, Kendall & Associates Insurance Agency, Inc. can provide you with the tools you need to insure your timeless automobile. We even offer multi-vehicle discounts for the avid collector.

Whatever your situation, you can rest assured knowing that your Specialty Auto is protected with Kendall & Associates Insurance Agency, Inc..
Our Location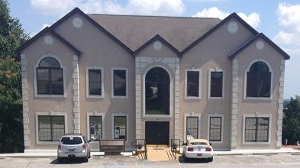 Kendall & Associates Insurance Agency, Inc.
38 Pointe Circle
Greenville, SC 29615
Main office:
864-271-9125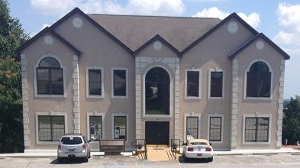 Testimonials
Our firm has trusted Bill and his team at the Kendall Agency for years to provide us with general liability insurance, builder's risk insurance and auto insurance for our small fleet. Their response time is impeccable and their kindness and professionalism in the way that they do business is not commonly encountered elsewhere.
Our company has used Kendall & Associates for several years. They take care of all of our insurance needs: Workers' Comp, General Liability, Auto Insurance, Bonding for individual jobs, health insurance for employees, etc. We have been most pleased with their service - we can always reach someone with any questions or needs that we have. Their personnel is always available to furnish insurance certificates as needed and their agents keep our employees aware of any changes that need to be made in their individual coverage. We appreciate the service!
I highly recommend Kendall
Kendall & Associates provides excellent customer service to our company. We appreciate their prompt response time and their ability to always provide an answer. Thanks!
We have been using Kendall and Associates to insure our business for several years know. They are very knowledgeable and very easy to get in touch with when we have questions.