Second-To-Die Policy in Greenville and Spartanburg, SC
Ensure the Future of Your Estate
Between physical assets and financial successes, there are many things that married couples share. Kendall & Associates Insurance Agency, Inc. knows that couples today can easily accumulate wealth in the millions, which means hefty estate taxes in the event of either spouse's passing. A Second-to-Die policy, also known as Survivorship Insurance, is a type of joint insurance that covers the lives of two people, usually married couples, where the death benefit is not paid until the death of the second insured person.

Under federal tax law, you are permitted to leave an unlimited amount of personal assets to the surviving spouse, allowing you to postpone estate taxes until the death of the second spouse. While this lets you keep personal assets, such as home or business, within the family, it also means that your beneficiaries may be faced with paying a large estate tax after your passing.

A Second-to-Die policy from Kendall & Associates Insurance Agency, Inc. gives your beneficiaries the means to pay off your estate taxes without having to liquidate the personal assets you have worked hard to attain. And because the policy insures more than one person, you will also enjoy a lower premium, and the total cost of the insurance will be cheaper than the estate taxes your beneficiaries will be liable to pay.

Due to the specialized nature of Second-to-Die insurance, some limitations may apply. It is important to discuss your options with an insurance specialist from Kendall & Associates Insurance Agency, Inc. to determine the right amount coverage for you and your family.

Our Location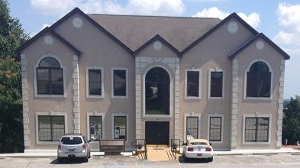 Kendall & Associates Insurance Agency, Inc.
38 Pointe Circle
Greenville, SC 29615
Main office:
864-271-9125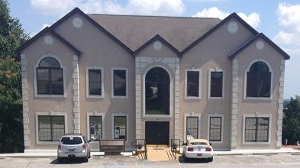 Testimonials
Our firm has trusted Bill and his team at the Kendall Agency for years to provide us with general liability insurance, builder's risk insurance and auto insurance for our small fleet. Their response time is impeccable and their kindness and professionalism in the way that they do business is not commonly encountered elsewhere.
Our company has used Kendall & Associates for several years. They take care of all of our insurance needs: Workers' Comp, General Liability, Auto Insurance, Bonding for individual jobs, health insurance for employees, etc. We have been most pleased with their service - we can always reach someone with any questions or needs that we have. Their personnel is always available to furnish insurance certificates as needed and their agents keep our employees aware of any changes that need to be made in their individual coverage. We appreciate the service!
I highly recommend Kendall
Kendall & Associates provides excellent customer service to our company. We appreciate their prompt response time and their ability to always provide an answer. Thanks!
We have been using Kendall and Associates to insure our business for several years know. They are very knowledgeable and very easy to get in touch with when we have questions.