Special Event Insurance in Greenville and Spartanburg, SC
Ensure the Success of Your Big Day
Anniversaries, birthday celebrations, graduation parties, and weddings - these are all special events that celebrate important moments in a person's life. Planning such an event often involves a lot of time, money, and effort, all in the hopes that everything goes as expected.

Special Event Insurance from Kendall & Associates Insurance Agency, Inc. is designed to provide you with peace of mind and financial protection in the event you have to cancel your special plans due to adverse weather conditions or a natural disaster. Most policies also cover cancellation when serious injury or illness prevents a key participant from attending the event.
Wedding Insurance
Your policy can even help you recover some of the costs if a key vendor of your wedding, such as the caterer, florist, or photographer fails to show up. Additional options for your Special Event Insurance are available and can include coverage for:
Gowns and tuxedos
Theft or damage to gifts
Extended coverage for honeymoon cancellation
Professional counseling if the cancellation of the event causes severe emotional distress
Most event sites have their own liability insurance; however, if you decide to hold your event at home, you may also want to purchase Liability Coverage that extends beyond your Homeowners policy.

Ensuring that your wedding is protected is an important part of planning for it. Since Special Event Insurance is designed on an individual basis, it is important to discuss your specific insurance needs with a professional. Contact Kendall & Associates Insurance Agency, Inc. today to learn more.
Our Location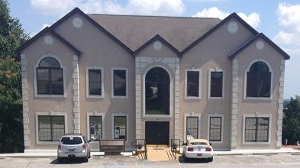 Kendall & Associates Insurance Agency, Inc.
38 Pointe Circle
Greenville, SC 29615
Main office:
864-271-9125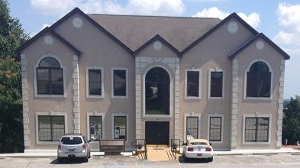 Testimonials
Our firm has trusted Bill and his team at the Kendall Agency for years to provide us with general liability insurance, builder's risk insurance and auto insurance for our small fleet. Their response time is impeccable and their kindness and professionalism in the way that they do business is not commonly encountered elsewhere.
Our company has used Kendall & Associates for several years. They take care of all of our insurance needs: Workers' Comp, General Liability, Auto Insurance, Bonding for individual jobs, health insurance for employees, etc. We have been most pleased with their service - we can always reach someone with any questions or needs that we have. Their personnel is always available to furnish insurance certificates as needed and their agents keep our employees aware of any changes that need to be made in their individual coverage. We appreciate the service!
I highly recommend Kendall
Kendall & Associates provides excellent customer service to our company. We appreciate their prompt response time and their ability to always provide an answer. Thanks!
We have been using Kendall and Associates to insure our business for several years know. They are very knowledgeable and very easy to get in touch with when we have questions.