Roadside Assistance in Greenville and Spartanburg, SC
Help On the Go.
On the road, anything can happen. From flat tires to breakdowns, it's best to be prepared for it all. At Kendall & Associates Insurance Agency, Inc., we're proud to offer the following packages of Roadside Assistance* coverage through Allied Insurance's trusted "Sign and Drive" service:
Basic Package. This package includes towing up to 15 miles, fuel delivery, lockout, jump starts, flat tires, and membership discounts.
Plus Package. This includes everything in the Basic Package, plus towing up to 100 miles, trip interruption coverage, turn-by-turn directions, pre-trip map routing, and emergency messages.
With Roadside Assistance, you'll never be alone behind the wheel. Contact Kendall & Associates Insurance Agency, Inc. today to find out how you can get signed up.

Services apply while driving any vehicle with any occupant from an Allied household (insureds and in-home relatives).

*Roadside Assistance coverages and availability vary from state to state. Please contact a representative at Kendall & Associates Insurance Agency, Inc. for full details.
Our Location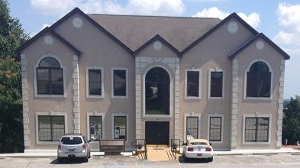 Kendall & Associates Insurance Agency, Inc.
38 Pointe Circle
Greenville, SC 29615
Main office:
864-271-9125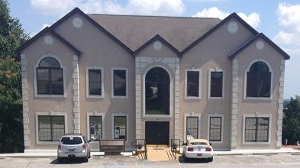 Testimonials
Our firm has trusted Bill and his team at the Kendall Agency for years to provide us with general liability insurance, builder's risk insurance and auto insurance for our small fleet. Their response time is impeccable and their kindness and professionalism in the way that they do business is not commonly encountered elsewhere.
Our company has used Kendall & Associates for several years. They take care of all of our insurance needs: Workers' Comp, General Liability, Auto Insurance, Bonding for individual jobs, health insurance for employees, etc. We have been most pleased with their service - we can always reach someone with any questions or needs that we have. Their personnel is always available to furnish insurance certificates as needed and their agents keep our employees aware of any changes that need to be made in their individual coverage. We appreciate the service!
I highly recommend Kendall
Kendall & Associates provides excellent customer service to our company. We appreciate their prompt response time and their ability to always provide an answer. Thanks!
We have been using Kendall and Associates to insure our business for several years know. They are very knowledgeable and very easy to get in touch with when we have questions.