Health Insurance in Greenville and Spartanburg, SC
Good Decisions Today for a Healthy Tomorrow.
Like Life Insurance, Health Insurance is a valuable asset when it comes to safeguarding you and your family. Having proper health coverage will protect you from financial hardships that could arise if you or a family member are ever sick or injured and can't work. For businesses, having the right health benefit package is often the key to keeping your employees happy and productive, while providing the assurance that they're protected.

At Kendall & Associates Insurance Agency, Inc., we strive to offer the best Health Insurance options possible – from individual and group plans to specialized packages that may include dental and vision coverage.

Depending on your needs, our health care packages can include:
Individual & Family Health Insurance
Group Health Insurance
Dental Coverage
Vision Coverage
Long-Term Care Insurance
Temporary Health Insurance
Supplemental Insurance
Disability Insurance
Medical Expense Insurance
Child Health Insurance
Travel Health Insurance
Prescription Insurance
HSAs
Why Health Insurance?
When it comes to your health you can never be too careful, and with the rising cost of medical care, Health Insurance has become a top priority. In order to have your health expenses covered at a reasonable price, having the right insurance is a necessity. Although plans vary according to your needs, they can cover anything from medical and hospital expenses to prescription drugs.

While finding the right Health Insurance is not always an easy choice, representatives from Kendall & Associates Insurance Agency, Inc. are committed to providing the knowledge and support you need to help you make the right decision for you, your family, or your business.

At Kendall & Associates Insurance Agency, Inc., we provide health care insurance services near Greenville, Spartanburg, Anderson, Greenwood, Easley, and Simpsonville.
Related Products:
Our Location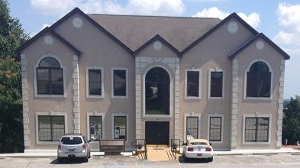 Kendall & Associates Insurance Agency, Inc.
38 Pointe Circle
Greenville, SC 29615
Main office:
864-271-9125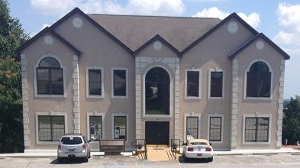 Testimonials
Our firm has trusted Bill and his team at the Kendall Agency for years to provide us with general liability insurance, builder's risk insurance and auto insurance for our small fleet. Their response time is impeccable and their kindness and professionalism in the way that they do business is not commonly encountered elsewhere.
Our company has used Kendall & Associates for several years. They take care of all of our insurance needs: Workers' Comp, General Liability, Auto Insurance, Bonding for individual jobs, health insurance for employees, etc. We have been most pleased with their service - we can always reach someone with any questions or needs that we have. Their personnel is always available to furnish insurance certificates as needed and their agents keep our employees aware of any changes that need to be made in their individual coverage. We appreciate the service!
I highly recommend Kendall
Kendall & Associates provides excellent customer service to our company. We appreciate their prompt response time and their ability to always provide an answer. Thanks!
We have been using Kendall and Associates to insure our business for several years know. They are very knowledgeable and very easy to get in touch with when we have questions.