Temporary Health Insurance in Greenville and Spartanburg, SC
Protection that Matters in the Short Run
At Kendall & Associates Insurance Agency, Inc., we realize that individual people require individual insurance needs based on their current situation. And as an insurance agency, we also know that an unexpected accident or illness can happen at any time. That's why we want to help you with all of your short-term needs in the event that you require a temporary solution.

A Temporary, or Short-Term, Health Insurance plan from Kendall & Associates Insurance Agency, Inc. can be purchased for a variety of reasons. It is a way to keep you protected from accidents or illnesses that occur when you are not insured under a standard Health Insurance policy. Individuals who require Short-Term coverage are typically those who:
Have a gap in their Health Insurance as a result of switching jobs
Are waiting to receive benefits from their current employer
Have recently graduated and are looking for employment
Maintain a seasonal or temporary position
What's Covered Under a Temporary Health Plan?
The right Temporary Health Insurance plan can assist in covering hospital visits, prescription drug costs, and other situations that require medical attention for injury or illness. There are several limitations; however, that are not included. These items include: physicals, exams, and pre-existing conditions. Since the terms, conditions, and duration of your policy may vary, it is important to talk to an insurance specialist at Kendall & Associates Insurance Agency, Inc. who can help you find a plan that meets your needs.

Do not experience the financial burden of out-of-pocket medical expenses as a result of an unexpected injury or illness between your Health Insurance plans. Get the coverage you deserve today with a flexible and affordable Temporary Health Insurance plan from Kendall & Associates Insurance Agency, Inc..
Our Location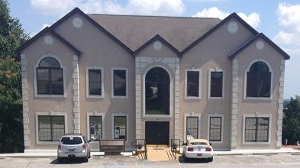 Kendall & Associates Insurance Agency, Inc.
38 Pointe Circle
Greenville, SC 29615
Main office:
864-271-9125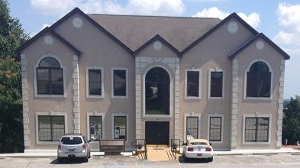 Testimonials
Our firm has trusted Bill and his team at the Kendall Agency for years to provide us with general liability insurance, builder's risk insurance and auto insurance for our small fleet. Their response time is impeccable and their kindness and professionalism in the way that they do business is not commonly encountered elsewhere.
Our company has used Kendall & Associates for several years. They take care of all of our insurance needs: Workers' Comp, General Liability, Auto Insurance, Bonding for individual jobs, health insurance for employees, etc. We have been most pleased with their service - we can always reach someone with any questions or needs that we have. Their personnel is always available to furnish insurance certificates as needed and their agents keep our employees aware of any changes that need to be made in their individual coverage. We appreciate the service!
I highly recommend Kendall
Kendall & Associates provides excellent customer service to our company. We appreciate their prompt response time and their ability to always provide an answer. Thanks!
We have been using Kendall and Associates to insure our business for several years know. They are very knowledgeable and very easy to get in touch with when we have questions.