Individual Life Insurance in Greenville SC & Spartanburg SC
Reassurance for you and your Loved Ones.
Kendall & Associates Insurance Agency, Inc. provides life insurance to individuals in Greenville, Spartanburg, Anderson, Greenwood, Easley, Simpsonville, and surrounding areas.
Many individuals consider life insurance to be the cornerstone of a sound financial plan. And while no one likes to think about passing on, Life Insurance can relieve you of the financial worry your loved ones may face in the event of your passing.
Your beneficiaries will be able to use your Life Insurance policy to help pay for anything from expensive funeral costs and estate taxes to making up for lost income or funding your child's education. It can even be used to continue payments on your mortgage to help ensure that the family home stays in the family.
At Kendall & Associates Insurance Agency, Inc., we know that choosing a Life Insurance plan is a big decision with many important factors to consider. Our knowledgeable team of insurance professionals is committed to walking you through the process and providing you with the best insurance solution to give you and your family the reassurance they deserve.
Types of Individual Life Insurance
Kendall & Associates Insurance Agency, Inc. offers several different coverage options for your consideration including term life, whole life, and more.
Term Life – This is typically the simplest and least expensive insurance option. Term life insurance provides coverage at a fixed rate for a specified period of time. It's a benefit policy that's used primarily to cover financial responsibilities of the insured, with the benefit to be paid only if the insured were to die during the specified term. Most term life policies can be converted to a more permanent insurance solution such as whole life or universal life insurance.
There are two types of term life insurance:
Annual Renewable Term is purchased for a period of one year, with the death benefit to be paid only if the insured were to die during that one-year term, along with the option to renew after the term period.
Level Term Life guarantees a fixed premium for a given period of time, usually in terms of 10, 15, 20, or 30 years. Your premium is based on your age and coverage options, with longer terms being more expensive.
Whole Life – As the most common type of permanent insurance, a whole life policy guarantees a death benefit for the lifetime of the insured as well as a cash value account for savings. Your premium remains constant throughout the duration of policy while payments over and above your premium are credited to your savings, which earn a fixed rate of interest.
Kendall & Associates Insurance Agency, Inc. is here for you
There are many things to take into account when purchasing life insurance, and changes in your life situation can reflect changes in your insurance requirements. That's why it's important to carefully consider the different policy options and ensure that you have the right solution to meet your long-term life insurance needs.
An insurance specialist with Kendall & Associates Insurance Agency, Inc. will review your current life insurance situation and help you design a policy to plan for the future.
At the end of the day, one of the biggest investments you can make is an investment in yourself.
As your personal situations change (i.e., marriage, birth of a child or job promotion), so will your life insurance needs. Care should be taken to ensure this product is suitable for your long-term life insurance needs. You should weigh any associated costs before making a purchase. Life insurance has fees and charges associated with it that include costs of insurance that vary with such characteristics of the insured as gender, health and age, and has additional charges for riders that customize a policy to fit your individual needs.
Our Location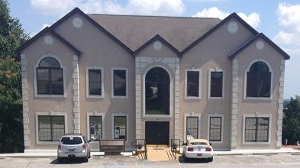 Kendall & Associates Insurance Agency, Inc.
38 Pointe Circle
Greenville, SC 29615
Main office:
864-271-9125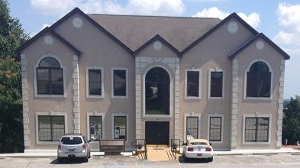 Testimonials
Our firm has trusted Bill and his team at the Kendall Agency for years to provide us with general liability insurance, builder's risk insurance and auto insurance for our small fleet. Their response time is impeccable and their kindness and professionalism in the way that they do business is not commonly encountered elsewhere.
Our company has used Kendall & Associates for several years. They take care of all of our insurance needs: Workers' Comp, General Liability, Auto Insurance, Bonding for individual jobs, health insurance for employees, etc. We have been most pleased with their service - we can always reach someone with any questions or needs that we have. Their personnel is always available to furnish insurance certificates as needed and their agents keep our employees aware of any changes that need to be made in their individual coverage. We appreciate the service!
I highly recommend Kendall
Kendall & Associates provides excellent customer service to our company. We appreciate their prompt response time and their ability to always provide an answer. Thanks!
We have been using Kendall and Associates to insure our business for several years know. They are very knowledgeable and very easy to get in touch with when we have questions.