Collision Coverage in Greenville and Spartanburg, SC
Bumper-to-Bumper Protection for Your Auto.
For most drivers, a car is more than just a means of transportation - it's an investment. And if you're involved in an accident, you'll want to ensure that your investment is protected. With Collision Coverage from Kendall & Associates Insurance Agency, Inc., you can have damage to your car insured under your policy – whether the damage is a result of an accident with another vehicle or object.
How Much Collision Coverage is Needed?
Different drivers require different coverage options for their Auto Insurance policies. Determining the right amount of Collision Coverage depends on factors like the age and year of your car, as well as your financial situation. An insurance specialist from Kendall & Associates Insurance Agency, Inc. can help you find an insurance option that best fits your budget.

In addition to protecting you and your car from collisions, we offer benefits that range from rewards and incentives to extended coverage. Our enhancements include: Diminishing Deductible, GAP Coverage, and Accident Forgiveness for better assurance.
Diminishing Deductible rewards you with credit towards your collision deductible simply for being an accident and violation-free driver.
GAP Coverage picks up the difference when a settlement from an accident is less than the actual amount you owe on your vehicle loan.
Accident Forgiveness ensures that your rates won't increase because of a single accident.
Contact Kendall & Associates Insurance Agency, Inc. today to see if you qualify for, or want to learn more about Auto Insurance enhancements that can help save you money.
Our Location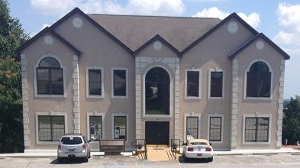 Kendall & Associates Insurance Agency, Inc.
38 Pointe Circle
Greenville, SC 29615
Main office:
864-271-9125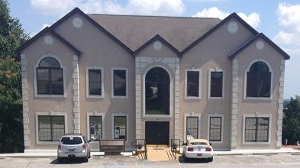 Testimonials
Our firm has trusted Bill and his team at the Kendall Agency for years to provide us with general liability insurance, builder's risk insurance and auto insurance for our small fleet. Their response time is impeccable and their kindness and professionalism in the way that they do business is not commonly encountered elsewhere.
Our company has used Kendall & Associates for several years. They take care of all of our insurance needs: Workers' Comp, General Liability, Auto Insurance, Bonding for individual jobs, health insurance for employees, etc. We have been most pleased with their service - we can always reach someone with any questions or needs that we have. Their personnel is always available to furnish insurance certificates as needed and their agents keep our employees aware of any changes that need to be made in their individual coverage. We appreciate the service!
I highly recommend Kendall
Kendall & Associates provides excellent customer service to our company. We appreciate their prompt response time and their ability to always provide an answer. Thanks!
We have been using Kendall and Associates to insure our business for several years know. They are very knowledgeable and very easy to get in touch with when we have questions.