Traditional & Roth IRAs in Greenville and Spartanburg, SC
Invest in Yourself for a Better Retirement.
A comfortable retirement is the achievement of a lifetime. It's a way to reward your decades of hard work and financial planning with the assurance that you can relax and enjoy your golden years.

Kendall & Associates Insurance Agency, Inc. is all about providing various options for your retirement needs. We realize that each individual has his or her own unique financial goals for the future, and it's our job to help you get on the right path. That's why we offer retirement plans like Individual Retirement Accounts, or IRAs, to turn your goals into a reality.
Types of IRAs
An IRA is an account in which individuals set aside money each year that builds over time. The two main types of IRAs are: Traditional IRAs and Roth IRAs.

Traditional IRAs are tax-deferred accounts where any contributions you make may be tax-deductible. Once you withdrawal from your account after age 59 1/2, your earnings are then taxed. You can use your funds to purchase stocks, bonds, and other types of investments.

Roth IRAs are similar to Traditional IRAs, except your contributions are not tax-deductible. Whenever you choose to withdrawal your earnings, you do not have to wait until age 50 1/2, and you are not taxed. You can also use your funds to purchase stocks, bonds, and other types of investments.

Other kinds of IRAs including Rollover IRAs, Inherited IRAs, and more are available based on your individual needs, and qualifications do apply.

At Kendall & Associates Insurance Agency, Inc., we'll work with you one-on-one to assist you achieving your long-term financial goals. Contact one of our knowledgeable specialists today to learn more about how an IRA can help you realize your retirement dreams.

Our Location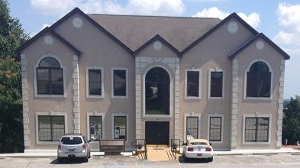 Kendall & Associates Insurance Agency, Inc.
38 Pointe Circle
Greenville, SC 29615
Main office:
864-271-9125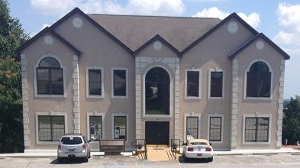 Testimonials
Our firm has trusted Bill and his team at the Kendall Agency for years to provide us with general liability insurance, builder's risk insurance and auto insurance for our small fleet. Their response time is impeccable and their kindness and professionalism in the way that they do business is not commonly encountered elsewhere.
Our company has used Kendall & Associates for several years. They take care of all of our insurance needs: Workers' Comp, General Liability, Auto Insurance, Bonding for individual jobs, health insurance for employees, etc. We have been most pleased with their service - we can always reach someone with any questions or needs that we have. Their personnel is always available to furnish insurance certificates as needed and their agents keep our employees aware of any changes that need to be made in their individual coverage. We appreciate the service!
I highly recommend Kendall
Kendall & Associates provides excellent customer service to our company. We appreciate their prompt response time and their ability to always provide an answer. Thanks!
We have been using Kendall and Associates to insure our business for several years know. They are very knowledgeable and very easy to get in touch with when we have questions.