Home Insurance Inventory Sheets
Proper home insurance is the first step towards securing your family—What's Next?
---
The team at Kendall & Associates Insurance Agency, Inc. is fortunate to not only serve the Greenville, SC community, but also live side-by-side with you as neighbors. We understand the risks facing your home, whether it be flood, fire, hail, or vandalism, because we experience these circumstances ourselves.
A sound home insurance policy will keep you and your family safe, however, there are lots of ways to help strengthen your coverage. We encourage clients to download the home insurance inventory sheet below and take the time to fill it out as completely as possible. Tour your home and account for all the possessions and assets that the team at Kendall & Associates Insurance Agency, Inc. needs to know about in the event that a claim is filed.
Store physical and digital copies, and be sure to provide your close family and friends with a set for safekeeping. It's also a great idea to supplement the documentation with photos or videos. Have any questions? Feel free to contact us anytime.
Home Insurance Inventory Sheets
Still shopping around for quality home insurance with an agency who will stand by you? Request a quote to get started on a policy today.
---
What other measures can you take to protect your home?
---
Kendall & Associates Insurance Agency, Inc. is proud to protect our neighbors in Greenville, as well as surrounding areas Spartanburg, Anderson, Greenwood, Easley, Simpsonville, and throughout North Carolina.
Our Location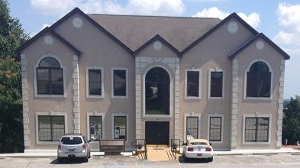 Kendall & Associates Insurance Agency, Inc.
38 Pointe Circle
Greenville, SC 29615
Main office:
864-271-9125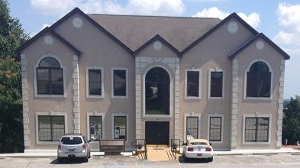 Testimonials
Our firm has trusted Bill and his team at the Kendall Agency for years to provide us with general liability insurance, builder's risk insurance and auto insurance for our small fleet. Their response time is impeccable and their kindness and professionalism in the way that they do business is not commonly encountered elsewhere.
Our company has used Kendall & Associates for several years. They take care of all of our insurance needs: Workers' Comp, General Liability, Auto Insurance, Bonding for individual jobs, health insurance for employees, etc. We have been most pleased with their service - we can always reach someone with any questions or needs that we have. Their personnel is always available to furnish insurance certificates as needed and their agents keep our employees aware of any changes that need to be made in their individual coverage. We appreciate the service!
I highly recommend Kendall
Kendall & Associates provides excellent customer service to our company. We appreciate their prompt response time and their ability to always provide an answer. Thanks!
We have been using Kendall and Associates to insure our business for several years know. They are very knowledgeable and very easy to get in touch with when we have questions.