Home Insurance Inventory Sheets
Home Insurance Inventory Sheets
Proper home insurance is the first step towards securing your family—What's Next?
---
The team at Kendall & Associates Insurance Agency, Inc. is fortunate to not only serve the Greenville, SC community, but also live side-by-side with you as neighbors. We understand the risks facing your home, whether it be flood, fire, hail, or vandalism, because we experience these circumstances ourselves.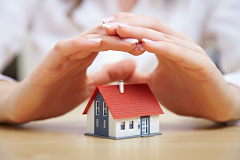 A sound home insurance policy will keep you and your family safe, however, there are lots of ways to help strengthen your coverage. We encourage clients to download the home insurance inventory sheet below and take the time to fill it out as completely as possible. Tour your home and account for all the possessions and assets that the team at Kendall & Associates Insurance Agency, Inc. needs to know about in the event that a claim is filed.
Store physical and digital copies, and be sure to provide your close family and friends with a set for safekeeping. It's also a great idea to supplement the documentation with photos or videos. Have any questions? Feel free to contact us anytime.
Home Insurance Inventory Sheets
Still shopping around for quality home insurance with an agency who will stand by you? Request a quote to get started on a policy today.
---
What other measures can you take to protect your home?
---
Kendall & Associates Insurance Agency, Inc. is proud to protect our neighbors in Greenville, as well as surrounding areas Spartanburg, Anderson, Greenwood, Easley, Simpsonville, and throughout North Carolina.