For Workers' Compensation and General Liability Guidance on Furlough Pay Related to COVID-19 CLICK HERE
Providing Specialized Home and Auto Insurance in Greenville and Spartanburg, SC
Kendall & Associates Insurance Agency, Inc.
---
Like, Share, and Review on Social Media!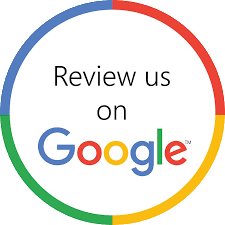 We're a locally owned and operated agency that delivers customized insurance and risk management solutions in Upstate South Carolina. We have served individuals, families, and businesses through honest, dedicated business practices since 1984. Kendall & Associates is a general insurance agency, which means that we serve broad personal and commercial insurance needs and develop detailed solutions that meet these needs. As providers of these solutions, we give clients personalized services, product and pricing flexibility, and access to a wide variety of coverage and policy options from numerous different carriers and brokers.
---
Featured Review
Bill Sims and his team are not only extremely knowledgeable about their field/industry, but also very easy to work with. They were able to find us a great program with great rates that benefit our employees. Even better, they did the leg work and presented the options to us so that it didn't disrupt our work flow. If you're looking for top notch quality and service, look no further!
-Amy Cope
---
Our Offerings
Our personal programs range from home, auto, and life insurance to health and identity theft insurance. On the commercial side, we offer business, farm, and specific-industry insurance. We additionally insure niche industries, including construction, consulting, and manufacturing. In tailoring policies from our many programs, you'll not only have the benefits of coverage options from different providers, but also our specialized knowledge of each policy. Our agents have more than 100 years of combined experience, each team member carrying decades in the industry in order to best serve you. This experience ensures that we know how to deliver an insurance experience that is easy, efficient, and valuable.
---
Working with us
We write policies by following a very detailed and hands-on process. Starting with initial interviews and assessments, we gauge clients' needs and help clients identify coverages that meet their needs. We evaluate coverage selections thoroughly and help clients take advantage of exclusive benefits and discounts. Once policies are in place we review the policies annually and communicate regularly with policyholders. Many of our agents have been professionals in fields other than insurance, and as a result our agents have valuable knowledge of different industries, lifestyles, and needs. This knowledge enables our agents to more easily and efficiently help clients find the right solutions.
---
To learn more please contact us or give us a call. You can also request a quote to start on a policy.
---
Related Links:
Testimonials
Our firm has trusted Bill and his team at the Kendall Agency for years to provide us with general liability insurance, builder's risk insurance and auto insurance for our small fleet. Their response time is impeccable and their kindness and professionalism in the way that they do business is not commonly encountered elsewhere.

Fairview Builders
Our company has used Kendall & Associates for several years. They take care of all of our insurance needs: Workers' Comp, General Liability, Auto Insurance, Bonding for individual jobs, health insurance for employees, etc. We have been most pleased with their service - we can always reach someone with any questions or needs that we have. Their personnel is always available to furnish insurance certificates as needed and their agents keep our employees aware of any changes that need to be made in their individual coverage. We appreciate the service!

Betty S.
I highly recommend Kendall

Allison S.
Kendall & Associates provides excellent customer service to our company. We appreciate their prompt response time and their ability to always provide an answer. Thanks!

Sarah J.
We have been using Kendall and Associates to insure our business for several years know. They are very knowledgeable and very easy to get in touch with when we have questions.

Brian W.