Annuities in Greenville and Spartanburg, SC
Keep Your Financial Resources Protected.
Kendall & Associates Insurance Agency, Inc. understands the value of saving for and investing in your future. If you're like many Americans, you work diligently each day and take the right steps to ensure that you'll be supported with a comfortable income after you retire. That's why it's smart to have the right coverage options under your retirement plan because in some cases, you can actually outlive your income.

The last thing you'll want to experience as a retiree is a loss of your financial resources. With an Annuity from Kendall & Associates Insurance Agency, Inc., you can ensure that your finances are covered – for a healthy and happy retirement. Annuities are essentially investments that guarantee a steady income stream. Based on your plan, you can receive money either on a set schedule or in a lump sum.
Types of Annuities
Kendall & Associates Insurance Agency, Inc. can offer two types of Annuities: Deferred and Immediate Annuities.

Deferred Annuities are investments that you make either over a period of time or all at once. Since these Annuities are tax-deferred, you only have to start paying taxes upon withdrawal. Deferred Annuities are either fixed or variable, meaning your payout is either a fixed sum or an amount in accordance to the performance of the market/group of investments.

Immediate Annuities are payments that you can receive right after you make your investment. This type of Annuity is typically for those around the retirement age who want to secure their financial future. Like Deferred Annuities, you only pay taxes upon withdrawal.

It's important to discuss your options with a specialist at Kendall & Associates Insurance Agency, Inc. who is committed to helping you make the right decisions.

Our Location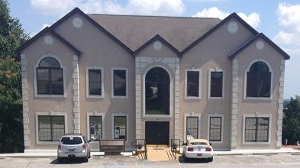 Kendall & Associates Insurance Agency, Inc.
38 Pointe Circle
Greenville, SC 29615
Main office:
864-271-9125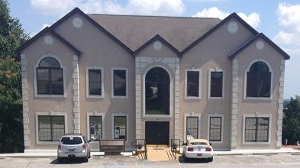 Testimonials
Our firm has trusted Bill and his team at the Kendall Agency for years to provide us with general liability insurance, builder's risk insurance and auto insurance for our small fleet. Their response time is impeccable and their kindness and professionalism in the way that they do business is not commonly encountered elsewhere.
Our company has used Kendall & Associates for several years. They take care of all of our insurance needs: Workers' Comp, General Liability, Auto Insurance, Bonding for individual jobs, health insurance for employees, etc. We have been most pleased with their service - we can always reach someone with any questions or needs that we have. Their personnel is always available to furnish insurance certificates as needed and their agents keep our employees aware of any changes that need to be made in their individual coverage. We appreciate the service!
I highly recommend Kendall
Kendall & Associates provides excellent customer service to our company. We appreciate their prompt response time and their ability to always provide an answer. Thanks!
We have been using Kendall and Associates to insure our business for several years know. They are very knowledgeable and very easy to get in touch with when we have questions.