Financial Services in Greenville and Spartanburg, SC
Know Where You're Going.
Managing your finances can be a difficult task at any age. Since life's events can fluctuate on a daily basis, it's comforting to have a clear and more consistent outlook on your financial future. Even if you know little about personal finance or saving money, Kendall & Associates Insurance Agency, Inc. is committed to helping you realize your fiscal goals.

At Kendall & Associates Insurance Agency, Inc., our advisors will take the time to understand your needs on an individual basis and educate you on the various financial services available to you and your family. We strive to offer the expert education and assistance you can expect for achieving monetary stability and security – to make your planning process that much easier.

Our financial planning services include:
Financial Planning
Annuities
401K
Retirement Plans
Mutual Funds
Pension Plans
Profit Sharing Plans
Traditional & Roth IRAs
What Financial Planning Can Do For You
In these times, planning for the future has never been more important. By looking ahead at your financial situation and planning accordingly, you can secure your future independence. By working with Kendall & Associates Insurance Agency, Inc., we can evaluate your current situation, answer any questions, offer honest and professional advice, and help you choose the right financial services to make sure you get where you want to be in the future.

Plan ahead with financial services from Kendall & Associates Insurance Agency, Inc..

We are proud to provide fiscal planning services for clients near Greenville, Spartanburg, Anderson, Greenwood, Easley, and Simpsonville.
Related Products:
Our Location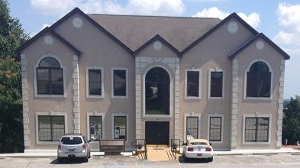 Kendall & Associates Insurance Agency, Inc.
38 Pointe Circle
Greenville, SC 29615
Main office:
864-271-9125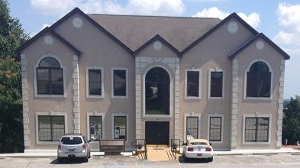 Testimonials
Our firm has trusted Bill and his team at the Kendall Agency for years to provide us with general liability insurance, builder's risk insurance and auto insurance for our small fleet. Their response time is impeccable and their kindness and professionalism in the way that they do business is not commonly encountered elsewhere.
Our company has used Kendall & Associates for several years. They take care of all of our insurance needs: Workers' Comp, General Liability, Auto Insurance, Bonding for individual jobs, health insurance for employees, etc. We have been most pleased with their service - we can always reach someone with any questions or needs that we have. Their personnel is always available to furnish insurance certificates as needed and their agents keep our employees aware of any changes that need to be made in their individual coverage. We appreciate the service!
I highly recommend Kendall
Kendall & Associates provides excellent customer service to our company. We appreciate their prompt response time and their ability to always provide an answer. Thanks!
We have been using Kendall and Associates to insure our business for several years know. They are very knowledgeable and very easy to get in touch with when we have questions.