Farm Umbrella Insurance in Greenville and Spartanburg, SC
Extra Security to Protect your Hard Work
Kendall & Associates Insurance Agency, Inc. provides umbrella insurance policies to farms, ranches, and agribusiness operations facilities in Greenville, Spartanburg, Anderson, Greenwood, Easley, Simpsonville, and surrounding areas.
Kendall & Associates Insurance Agency, Inc. knows that your farm is your business. And like any business owner, you are faced with a certain amount of risk and uncertainty in your day-to-day operations. If an accident happens, in most cases, your standard farm owners insurance liability should take care of you. But when serious situations arise, you will want to make sure your business is protected.
Chances are your basic policy liability limits are not enough to cover every potential accident - including serious accidents that come with serious expenses. A Farm Umbrella policy from Kendall & Associates Insurance Agency, Inc. picks up where your other liability coverage stops. It can be an affordable way to provide an extra layer of protection against claims of bodily injury and property damage in scenarios such as:
An accident on your farm that leaves multiple workers in need of costly medical attention
If a farm animal escapes and causes an accident or serious damage to another's property
If someone sues you for damages resulting from an illness from your products
At Kendall & Associates Insurance Agency, Inc., our team of farm insurance specialists is dedicated to keeping your farm up and running, even after an accident. With the right farm umbrella coverage options, your business will not have to miss a beat. And, as always, with our 24/7 dedicated claims service, you can rest assured that our professionals will be there for you when you need it most.
Our Location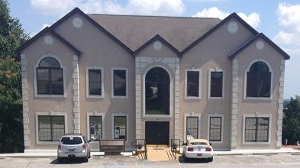 Kendall & Associates Insurance Agency, Inc.
38 Pointe Circle
Greenville, SC 29615
Main office:
864-271-9125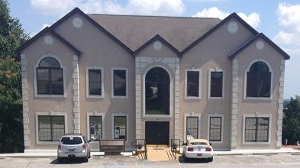 Testimonials
Our firm has trusted Bill and his team at the Kendall Agency for years to provide us with general liability insurance, builder's risk insurance and auto insurance for our small fleet. Their response time is impeccable and their kindness and professionalism in the way that they do business is not commonly encountered elsewhere.
Our company has used Kendall & Associates for several years. They take care of all of our insurance needs: Workers' Comp, General Liability, Auto Insurance, Bonding for individual jobs, health insurance for employees, etc. We have been most pleased with their service - we can always reach someone with any questions or needs that we have. Their personnel is always available to furnish insurance certificates as needed and their agents keep our employees aware of any changes that need to be made in their individual coverage. We appreciate the service!
I highly recommend Kendall
Kendall & Associates provides excellent customer service to our company. We appreciate their prompt response time and their ability to always provide an answer. Thanks!
We have been using Kendall and Associates to insure our business for several years know. They are very knowledgeable and very easy to get in touch with when we have questions.