Farm Equipment Insurance in Greenville and Spartanburg, SC
Keep Your Equipment Running Strong
As a farmer, you rely on your equipment to run like clockwork. But in the event of equipment breakdown or failure, it can be difficult and expensive to repair. Damaged or broken equipment can easily cost thousands of dollars to replace, which is why Farm Equipment Insurance is just as important to your agribusiness as the equipment itself.

At Kendall & Associates Insurance Agency, Inc., we are dedicated to the success of your farm or ranch, and we understand that equipment breakdown can mean lost income. That is why we design comprehensive insurance policies to keep farms running smoothly in the event of an accident. Equipment breakdown coverage goes beyond your standard Property Insurance policy to protect against damage caused by power surges, mechanical breakdown, motor burnout, and even operator error.

Equipment and machinery included under a Farm Equipment Insurance policy includes, but is not limited to:
Heating and Cooling Systems
Production Equipment
Boilers, Pressure Vessels, and Water Heaters
Pumps
Electrical Distribution Systems
Refrigeration Equipment
Contact Kendall & Associates Insurance Agency, Inc. today to find out how a Farm Equipment Insurance policy can keep the productivity of your farm moving.
Our Location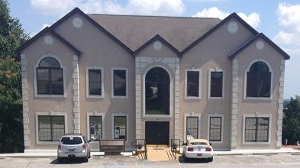 Kendall & Associates Insurance Agency, Inc.
38 Pointe Circle
Greenville, SC 29615
Main office:
864-271-9125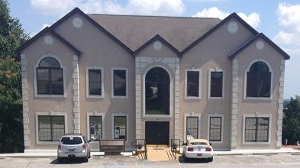 Testimonials
Our firm has trusted Bill and his team at the Kendall Agency for years to provide us with general liability insurance, builder's risk insurance and auto insurance for our small fleet. Their response time is impeccable and their kindness and professionalism in the way that they do business is not commonly encountered elsewhere.
Our company has used Kendall & Associates for several years. They take care of all of our insurance needs: Workers' Comp, General Liability, Auto Insurance, Bonding for individual jobs, health insurance for employees, etc. We have been most pleased with their service - we can always reach someone with any questions or needs that we have. Their personnel is always available to furnish insurance certificates as needed and their agents keep our employees aware of any changes that need to be made in their individual coverage. We appreciate the service!
I highly recommend Kendall
Kendall & Associates provides excellent customer service to our company. We appreciate their prompt response time and their ability to always provide an answer. Thanks!
We have been using Kendall and Associates to insure our business for several years know. They are very knowledgeable and very easy to get in touch with when we have questions.